Sonmarg
Nestled in the heart of the Himalayan region of Jammu and Kashmir, India, Sonmarg is a mesmerizing travel destination renowned for its pristine natural beauty and stunning landscapes. Aptly named "Sonmarg," which translates to "Golden Meadow," this charming town is a paradise for nature enthusiasts and adventure seekers.
Natural Splendor: Sonmarg is set against a backdrop of snow-capped peaks, dense pine forests, and lush meadows. During the summer months, the meadows are carpeted with a profusion of wildflowers, creating a vibrant and surreal environment. The Sindh River, with its crystal-clear waters, meanders through this exquisite landscape.
Trekking and Hiking: Sonmarg is a hub for trekkers and hikers, offering access to some of the most spectacular trails in the Himalayas. The trek to Thajiwas Glacier is a popular choice, allowing trekkers to explore the glacier's icy terrain while enjoying breathtaking views of the surrounding peaks.
Fishing and Camping: The Sindh River offers excellent opportunities for trout and mahseer fishing. Camping by the riverbanks is a serene and immersive experience, allowing you to connect with nature in its purest form.
Base Camp for Amarnath Yatra: Sonmarg serves as a crucial base camp for the annual Amarnath Yatra, a pilgrimage to the sacred Amarnath Cave. Pilgrims embark on this spiritual journey to witness the naturally formed ice Shiva Lingam, which is worshipped as a symbol of Lord Shiva.
Gondola Ride: The Gulmarg Gondola, one of the world's highest cable cars, offers thrilling rides and panoramic views of the surrounding mountains. The Gondola ride is a must for those seeking an adrenaline rush and a bird's-eye view of Sonmarg's beauty.
Sindhu Darshan Festival: Sonmarg hosts the annual Sindhu Darshan Festival, a celebration of the Indus River, which originates nearby. The festival showcases local culture, traditions, and arts, providing an enriching cultural experience.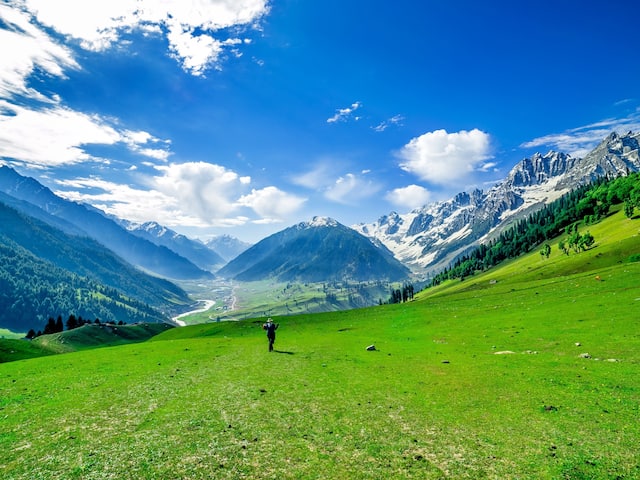 ₹ 29,500
Next Departure
Dec 07
Dec 08
Dec 09
Available through out the year:
Jan
Feb
Mar
Apr
May
Jun
Jul
Aug
Sep
Oct
Nov
Dec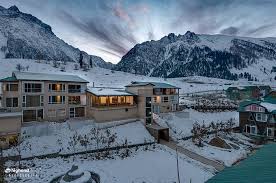 ₹ 21,500
Next Departure
Dec 07
Dec 08
Dec 09
Available through out the year:
Jan
Feb
Mar
Apr
May
Jun
Jul
Aug
Sep
Oct
Nov
Dec